Importance of Board-Certification for Facial Plastic Surgeons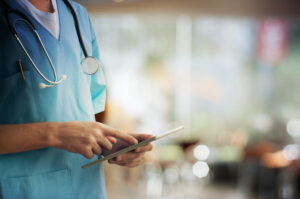 It cannot be overstated that your choice of plastic surgeon is perhaps the most important determination to make when pursuing cosmetic or reconstructive enhancement. When searching for the best person to perform your treatment or procedure of interest, ascertaining a physician's level of experience can be the most effective way to parse through the vast array of plastic surgeons offering their services. More often than not, an exceptional degree of expertise is communicated through board-certification by the American Board of Facial Plastic and Reconstructive Surgery (ABFPRS).
Surgeons who maintain board-certification earn such distinction by completing stringent requirements related to both ongoing education and surgical practice experience. As such, when you choose a board-certified facial plastic surgeon, you can feel confident that he or she has undergone extensive training and instruction beyond the minimum required to perform surgery. Furthermore, you can trust that they maintain such expertise by passing the requisite written and oral exams needed to retain their certification every ten years. In addition to having experience in all disciplines of otolaryngology (head and neck surgery), board-certified facial plastic surgeons also maintain rigid codes of conduct pertaining to ethics, safety, ongoing education, and long-term improvement in their work. All in all, board-certification can be considered a benchmark of excellence that speaks volumes about a facial plastic surgeon's standards of care, as well as passion and commitment to the craft, that can be vital to achieving the results you desire.