Restrictions After Rhinoplasty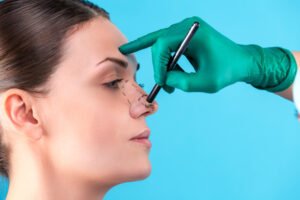 Rhinoplasty is a nose reshaping procedure performed to achieve a harmonious balance between the nose and the rest of the face. Like all cosmetic surgeries, rhinoplasty involves a moderate recovery period wherein some activities may be temporarily prohibited while the nose heals. The goal is to ensure the nasal framework is not placed under unnecessary strain while it is still fragile, warranting restrictions on certain everyday activities. Dr. Scott Shadfar will provide you with detailed post-operative instructions at the time of your procedure, which may include guidelines such as:
Cessation from nicotine for weeks prior to surgery, as well as weeks after the procedure while the nose is still mending
Avoiding swimming, exercise, and strenuous activity until these activities are cleared by Dr. Shadfar
Postponing your daily routine in order to achieve as much rest as possible during the first week of recovery
Sleeping with your head elevated
Using saline solution and/or cotton-tipped swabs to clean the nose
No blowing your nose for four weeks
Wearing contact lenses instead of glasses to eliminate pressure on the nasal bridge
Restricting unprotected sun exposure
Without proper adherence to the necessary restrictions after rhinoplasty, patients can negatively impact the quality of their results and/or develop complications, such as infection, poor wound healing, skin discoloration, or prolonged swelling. That said, patients who follow Dr. Shadfar's instructions typically heal relatively quickly and describe the procedure as extremely rewarding.
Rhinoplasty has the potential to improve your entire appearance by achieving more balance between your facial features. If you are ready to schedule a consultation with Oklahoma City facial plastic surgeon Scott Shadfar, MD, or if you would like more information about the procedure, please contact our office online or by calling (405) 534-4358 to book an appointment.