What is Rhinoplasty?
Rhinoplasty, or a nose job, is a facial plastic surgery procedure designed to enhance the cosmetic or aesthetic appearance of the nose, as well as restore or reconstruct the functional integrity of the nasal airway.  Sometimes patients can have a nasal deformity from birth or dating back to their childhood, while other times, patients have a known history of trauma that led to nasal obstruction or crookedness that needs correction. Whatever the reason for having a misshapen nose or impeded airflow, our Oklahoma City facial plastic surgeon, Dr. Scott Shadfar, is skilled in both the cosmetic and functional (breathing) aspects of this complex cosmetic surgery.  Dr. Shadfar's belief is that the nose should appear as though you were born with the final result following rhinoplasty, which sparked him to develop his Bespoke Rhinoplasty technique here at the Aesthetic Institute of Oklahoma.
The Technique
Rhinoplasty, whether using a scarless (endonasal, closed) or external (open) technique, is performed under sedation or general anesthesia, which requires an operating room. This is an outpatient surgery and patients go home the same day after awakening from the surgery. The scarless or endonasal technique can be performed with all incisions placed within the nose. If an external approach is required to get the most satisfactory outcome for an individual, then a small incision is hidden on undersurface of the nose. Each patient will be examined individually to determine which approach is most appropriate.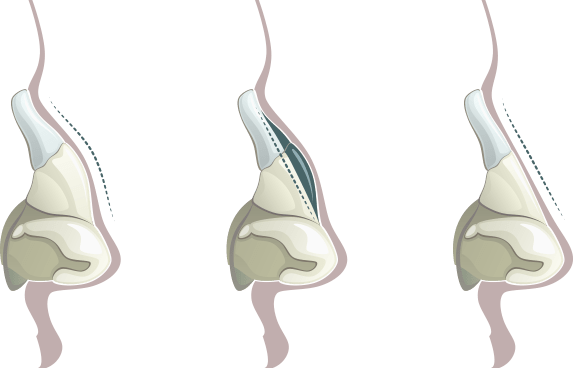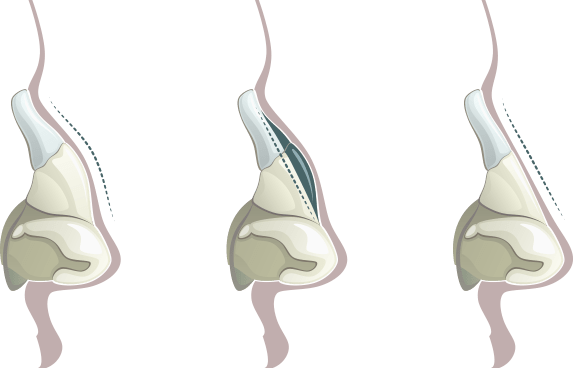 Having this surgery was one of the best decisions I ever made. My breathing has greatly improved and the appearance of my nose exceeded my expectations. Dr. Shadfar is a wonderful surgeon and took great care of me. I would highly recommend him!

RACHAEL LAMAR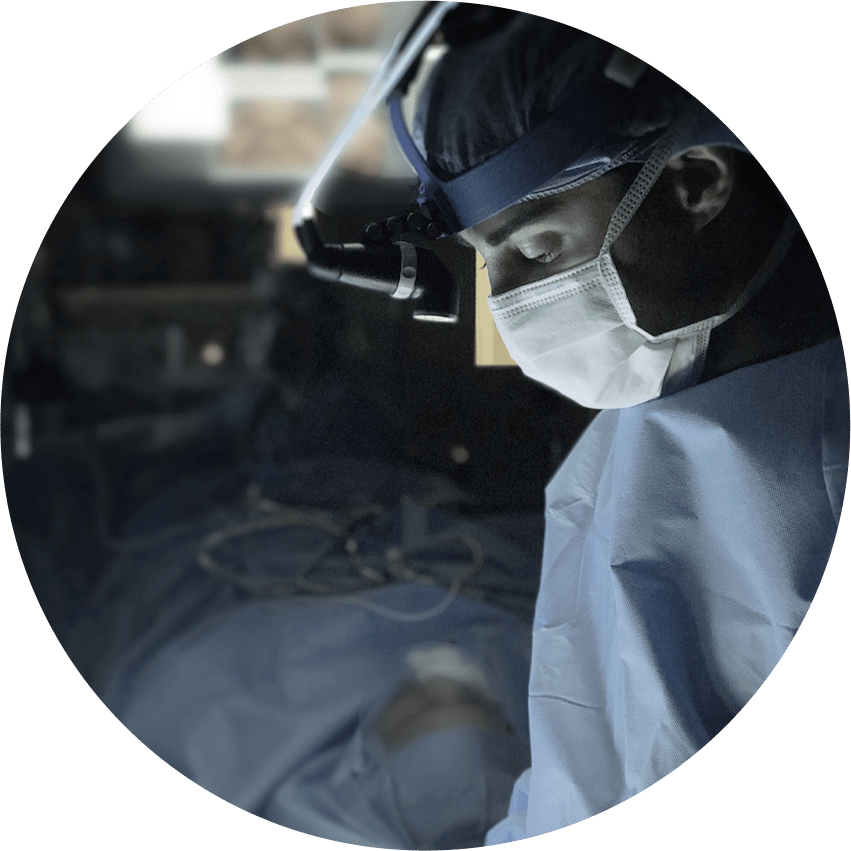 The Recovery
The following morning after surgery, Dr. Shadfar will instruct patients how to care for the nose post-operatively. Patients will be expected to clean the inside of the nose where the incisions are located. If an external approach is used, sutures on the outside of the nose are removed on day 7 following the surgery, otherwise all sutures on the inside will dissolve on their own (this step is not necessary for the scarless rhinoplasty procedure). During the first week following nasal surgery, a patient can expect some swelling and congestion. Patients will have a splint and tape on the outside of their nose for one week. Sometimes bruising can be seen around the top of the nose and below the eyes. If this occurs, it is usually resolved by the end of the week at the time of the splint and tape removal.
Patients usually have minimal downtime of 1-2 weeks before returning to work, and we ask those patients traveling from out of town to stay for routine checks during this time period.
Ethnic And Asian Rhinoplasty
Dr. Shadfar performs nose surgery on a diverse range of individuals and achieves beautiful rhinoplasty results by using intricate techniques to enhance and complement a patient's natural facial features. As such, attaining an optimal outcome often involves unique consideration of the various characteristics that make up a patient's natural beauty. Men and women of Asian, Caucasian, African-American, Latino, and Middle-Eastern descent typically have distinctive facial features that differentiate one ethnicity from the other, creating the need to preserve the character of a patient's facial appearance within the context of their aesthetic goals. In using rhinoplasty to create a more harmonious balance between facial features, Dr. Shadfar customizes each treatment plan to attain natural-looking results for all patients, and will work with you to achieve your ideal cosmetic outcome.
Revision Rhinoplasty
If you have undergone a previous rhinoplasty and were dissatisfied with the outcome, Dr. Shadfar offers a secondary procedure called a revision rhinoplasty to improve or correct the concerns caused by initial nose surgery. Sometimes, patients find that the rhinoplasty results achieved with a previous plastic surgeon fell short of their expectations, whether from a cosmetic or functional standpoint. Dr. Shadfar is extensively experienced in the complex aspects of revision nose surgery and can help you attain the results you originally sought to achieve with rhinoplasty. To begin the process, he will conduct an in-depth consultation, in which you will discuss your concerns with the previous surgery and goals for the secondary procedure. You will have the opportunity to look at before-and-after photos, if desired, to get an idea of the potential results with rhinoplasty. Selecting a facial plastic surgeon with considerable experience performing secondary rhinoplasty is imperative to receiving the aesthetic outcome you desire and preventing the need for future surgery. If you are interested in the procedure, please reach out to our practice to schedule a consultation with Dr. Shadfar.
Non-surgical Rhinoplasty
For patients who desire a non-surgical method of resculpting their nasal features, liquid rhinoplasty can be a minimally invasive technique to enhance the appearance of the nose without extensive downtime. This treatment utilizes dermal fillers to alter the size or shape of certain aspects of the nose, straighten or disguise a nasal hump, and fill in depressions causing an asymmetrical appearance. While this technique cannot achieve results that are as extensive and long-lasting as surgical rhinoplasty, liquid rhinoplasty offers a more conservative treatment to cosmetically refine the proportions of the nose. If you are interested in non-surgical nose contouring, Dr. Shadfar can examine your features in a consultation and help you determine whether you can benefit from liquid rhinoplasty.
Rhinoplasty Frequently Asked Questions (faqs)
Who Is A Good Candidate For Rhinoplasty?
Good candidates for rhinoplasty generally include women and men who are bothered by one or more of the following concerns:
A noticeable hump on the nasal bridge
A misaligned and/or distorted nasal bridge
A disproportionately large and/or downward-turned nasal tip
Unevenly sized and/or misshapen nostrils
A deviated septum restricting proper airflow
In addition to these issues, good candidates for rhinoplasty need to have realistic expectations for the outcome of surgery. This is not to say patients will not achieve the results they desire, but more so that the goal of rhinoplasty is to improve the appearance (and/or function) of the individual's nose—not to create a nose that looks identical to someone else's.
Which Parts Of The Nose Can Rhinoplasty Address?
Depending on each patient's specific needs and desires, the rhinoplasty procedure can be individually tailored to refine and/or enhance the nostrils, nasal bridge, nasal tip, nasal hump, and septum. More specifically, the nostrils can be resized and reshaped; the nasal bridge can be straightened, made bigger/smaller, or broadened/narrowed; the nasal tip can be raised/lowered and increased/decreased in size; the nasal hump can be trimmed or shaved down; and the septum can be repaired or realigned.
What Is The Difference Between Open And Closed Rhinoplasty?
Open rhinoplasty is performed using a tiny incision hidden in the columella (the junction between the left and right nostrils on the undersurface of the nose). In contrast, closed (endonasal or scarless) rhinoplasty involves the use of small incisions made inside the nose. Both techniques can yield exceptional results for the right patients, and the most effective method will be determined based on the individual's unique needs and goals.
Is Rhinoplasty Performed Differently For Women And Men?
In general, the fundamental technique used to perform rhinoplasty for women and men does not differ. However, there are certain nasal characteristics unique to females and males that are generally taken into account when planning and conducting surgery. For example, the nasal bridge for most females tends to be thinner and less prominent than that of most males. Additionally, the nasal tip of the female nose is often turned slightly upwards whereas the majority of male noses are less elevated, usually creating a 90–95 degree angle between the upper lip and nose. In the end, rhinoplasty is an individualized treatment, and regardless of what is thought of as the aesthetic ideal for men and women, the procedure can be customized to meet the specific needs and goals of the patient.
Please contact Dr. Scott Shadfar today to learn more about rhinoplasty, or to schedule a consultation.