Can I Get Plumper Lips Without Surgery?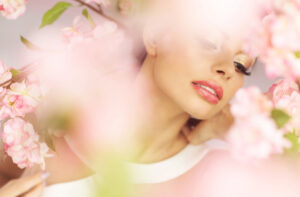 Full lips and a soft, youthful pout are often considered highly desirable in modern society, particularly as the lower-third of the face begins to age. Whether your lips are naturally thin, or have lost volume and developed wrinkles over time, patients in Oklahoma City and beyond do not have to resort to surgery to attain a plumper, softer lip shape. Dr. Scott Shadfar, our skilled facial plastic surgeon, offers several minimally invasive treatment options to better define the lips without anesthesia, downtime, or surgery. Depending on your specific desires, high-quality dermal fillers like JUVÉDERM® and Restylane® can be injected to:
Achieve a softer, more sensual pout
Smooth wrinkles and vertical lip lines
Enhance and plump lip volume
Define and contour the shape of the lips
We offer several injectable options designed to improve the shape and volume of the lips for several months at a time. The best way to learn which filler is the most ideal treatment for your needs and aesthetic goals is to schedule an appointment with Dr. Shadfar at our Oklahoma City practice. Dr. Shadfar's meticulous injection technique can help ensure a very natural-looking lip augmentation that creates a sense of youthfulness and balance in your facial features. 
Our non-surgical facial rejuvenation services can help you achieve your desired look without the inconvenience and invasiveness of a surgical procedure. If you have any questions about lip augmentation, please contact our office for more information.