Will I Need Open or Closed Rhinoplasty?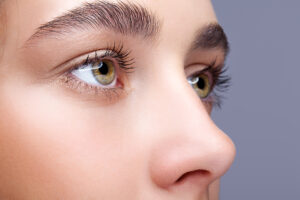 The best rhinoplasty technique to improve the proportions of your nose will depend on your goals and the concerns you wish to repair — factors that double board-certified facial plastic surgeon Scott Shadfar, MD will help you assess during the surgical process. In general, open and closed rhinoplasty each have their own advantages and limitations. Although the techniques for each approach differ, both types of nose surgery can produce harmonious, natural-looking results that preserve the character of your face.
Open rhinoplasty is often the best option for cases of revision rhinoplasty and procedures that may require more complex adjustments to the nasal structure. The incision for the open technique blends into the natural crease of the nose's undersurface. The open approach can allow greater visibility and easier access to the internal bone and cartilage when compared to the closed procedure in some cases. In turn, open rhinoplasty can be an optimal solution for cases in which a crooked nose shape is being corrected, or an overly projected nasal tip is being reduced. Closed rhinoplasty can also be used to complete many of the enhancements that are possible with the open technique. Unlike an open procedure, closed rhinoplasty offers the advantage of internal incisions. This typically leads to less post-operative discomfort and a relatively faster recovery period for some patients.
Your consultation should give you a more thorough understanding of whether open or closed rhinoplasty is the best approach to your nose surgery. If you've been considering the procedure to improve the dimensions/function of your nose, we encourage you to schedule an appointment with Dr. Shadfar at our Oklahoma City practice so he can personally address all of your questions and concerns.